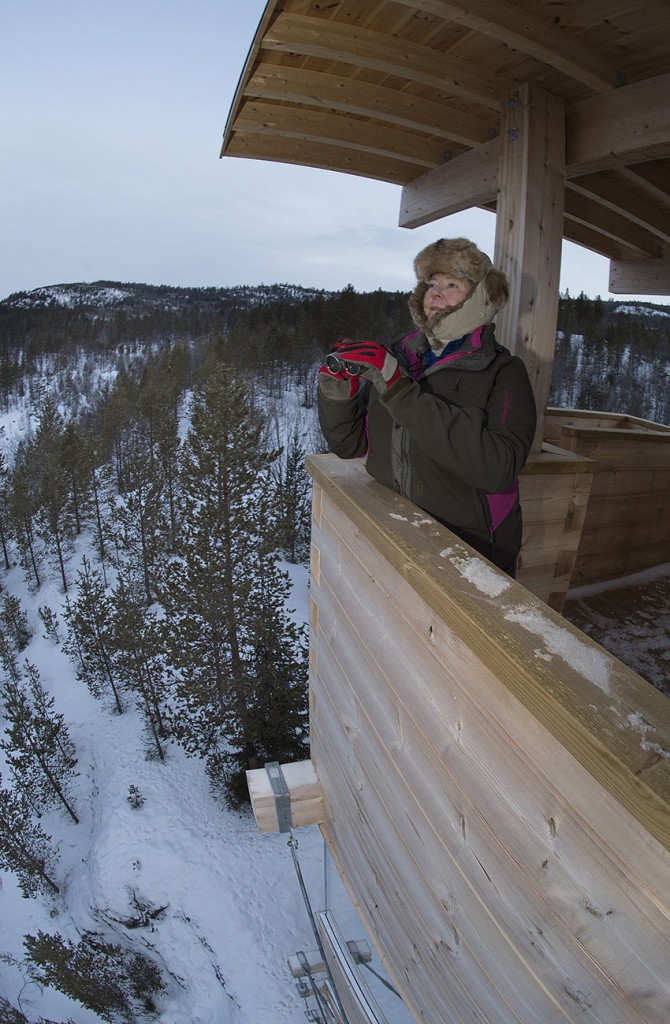 This winter gave us an opportunity to visit Espedal in Norway, just North of Lillehammer.
We did succeed in  choosing one of the coldest night this winter, to spend the night in the world first "Moose towers"  – a 12 meter high observation  tower, made out of wood and placed close to a moose migrating corridor.
We arrived on snowshoes, dragging sleeping backs, food and  a ridiculous  amount of photo equipment down the slope, just before the sun settled.  The full moon  soon glowed and put a fantastic light over the landscape. The first floor in the tower held an oven and six  bunks  in two layers.  On  the second floor there was a small living room and  on the third, an open observation platform plus the one and only gas-driven toilet.
Beside the fact, that we didn`t succeed in seeing any moose, it was a fantastic adventure. Yes, the oven had to be fed about every hour though the night, and yes it was "chilly", but it was also nice to be away from everything, " out of reach", be awakened by birds a few meters away and prepare the food on a bonfire in the snow.
Another day we went to "Hell" – a gorge nearby with frozen waterfalls .  We hiked thru a marvelous landscape wearing snow shoes,  climbed the iced waterfalls with ice axes and spikes on our boots  and rappelled down into small open caves.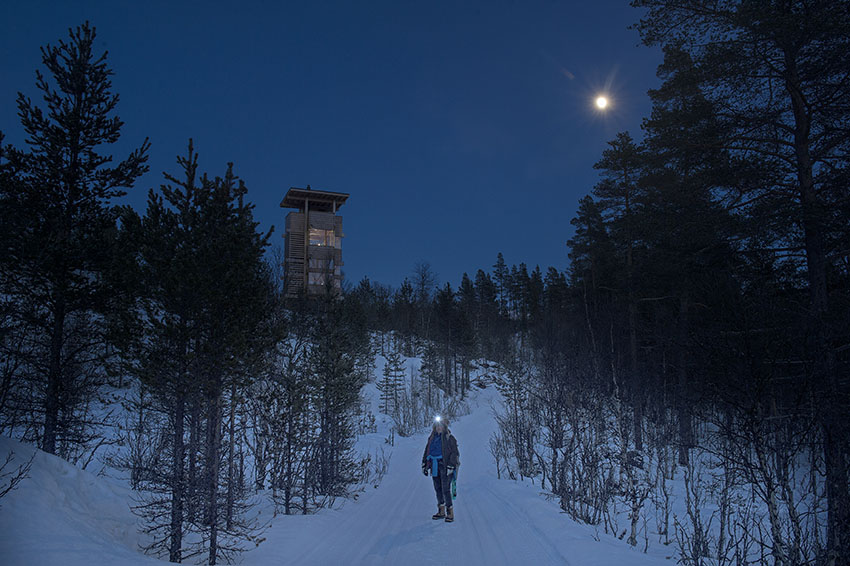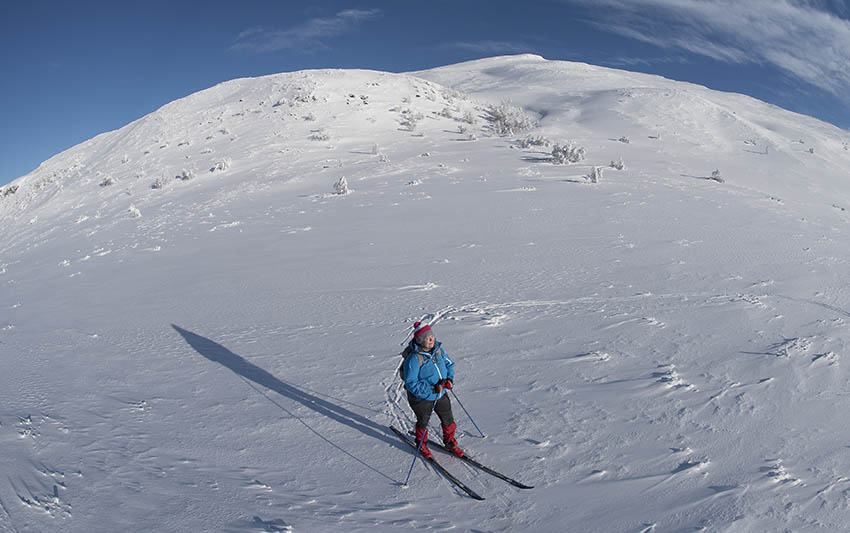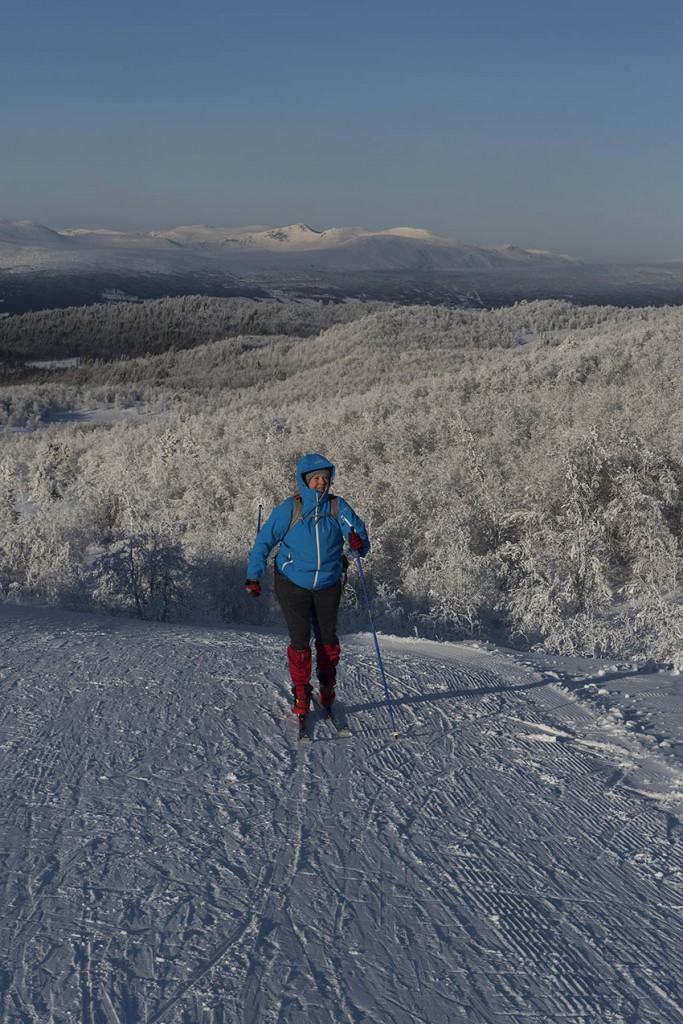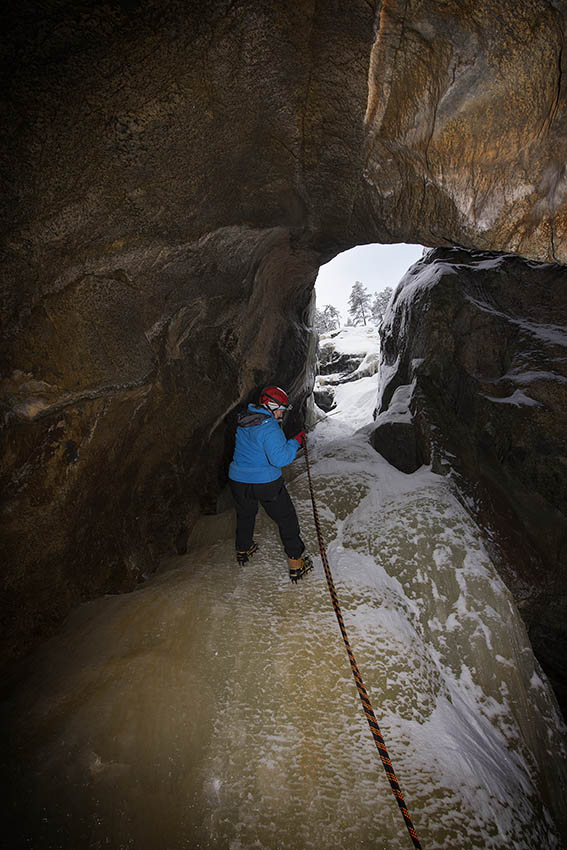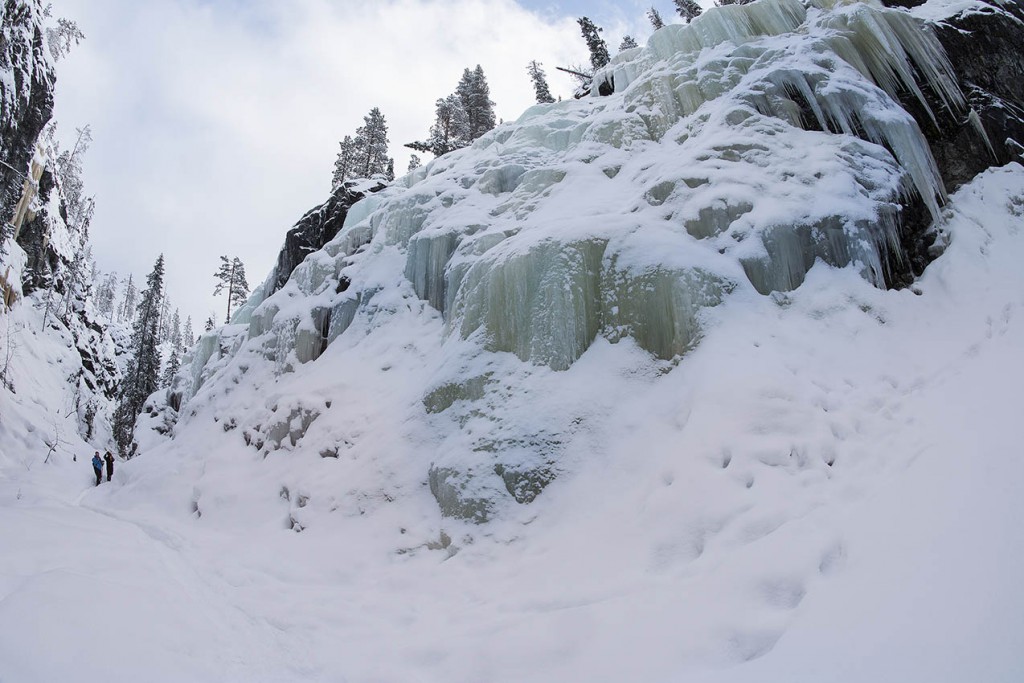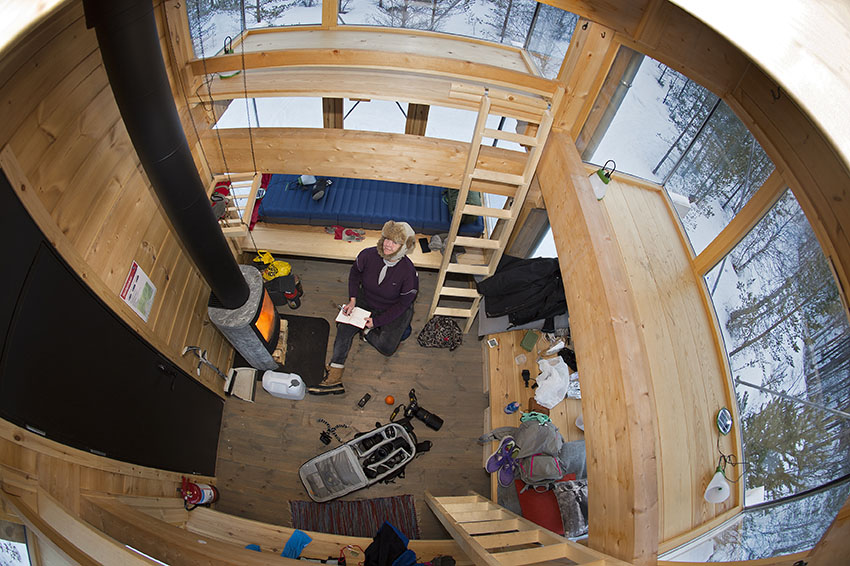 On the most sunny days of the week, we put on our cross country skies and enjoyed  the crystal sharp, fresh air and the  whistling sound of the skies in the tracks. You really have to fight hard in order not to be happy and high-spirited in these environments.